Steen's Power Washing is excited to announce we're adding Christmas light installation to our catalog of professional services. O'Fallon customers can now rely on us for more than just our expert pressure washing.
Our primary professional focus is about helping customers drastically improve the visual aesthetics for the outside of their homes. Although our power washing can bring back that sparkle and shine, our Christmas light installation will add the holiday appeal you want—without the hard work.
Imagine getting the best holiday light display you've ever had adorning your home's exterior without having to lift a finger to make it possible. We want you to be able to deck the halls, but let us do all the hard work while you sit back, relax, and enjoy the festive view.
Professional Qualifications And Certification For Christmas Light Installation
As experts in pressure washing, we understand why you may be hesitant to take the leap of faith to see if we're as skilled at our holiday lighting installation. We can assure you that we're as adept at Christmas lights as we are tasks like deck cleaning.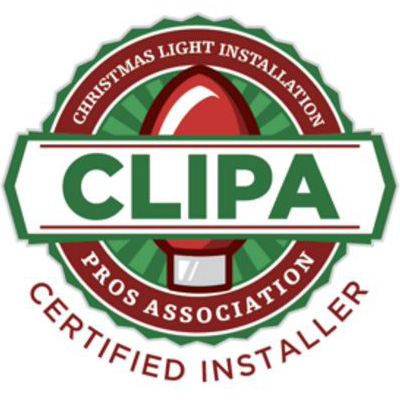 You don't have to take our word for it; our CLIPA Certification speaks for itself. In order to become a Christmas Light Installation Pros Association (CLIPA) Certified Installer, our company has to meet specific criteria, such as:
Rigorous CLIPA Training
Pass Testing Requirements
Proof of Experience
Letters of Reference
Proof of Commercial Liability
Offering Christmas light installation has enabled our team to work further into the year and do what we love - make your home's exterior shine bright! There's nothing quite as rewarding as being able to install holiday lights and decorations and see our customers' faces light up with joy.
Services Included With Holiday Lighting Installation
If the thought of crawling around in your damp and musty basement to try to find your holiday decorations sounds less than appealing, you're not alone. If you're excited about the prospect of dazzling seasonal lights twinkling through your window, but not thrilled about the work involved hanging them, you have another option.
The Steen's Power Washing team is here to handle the hard part for you. That means no climbing a rickety ladder in frigid temperatures and icy conditions to hang your holiday decor.
We take care of:
Design and Planning
Professional Installation
Ongoing Maintenance
Repairs When Applicable
End of Season Breakdown
Storage
For the best Christmas light installation for your O'Fallon home this year, call our experts now to get started.
Request A Quote for christmas Light Installation