Composite Deck and Fence Cleaning for Your St. Louis Home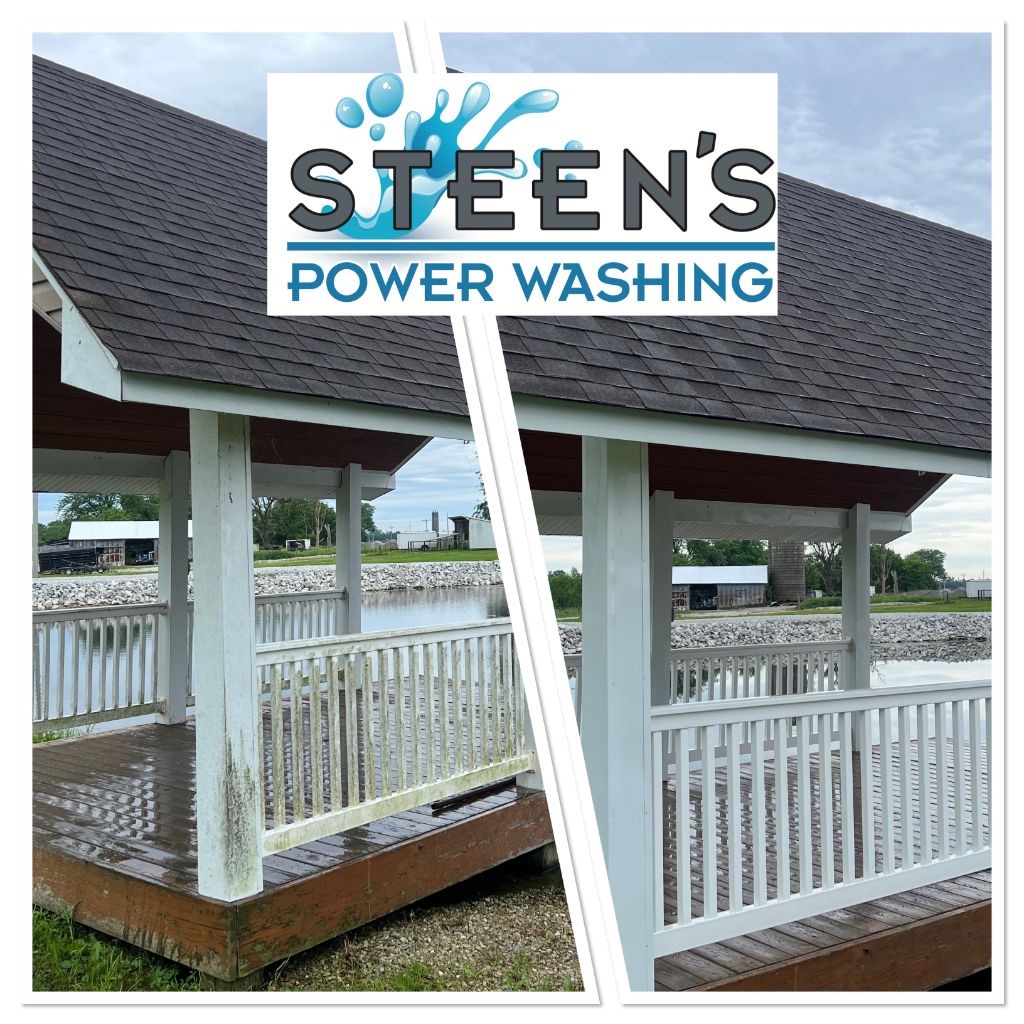 Steen's Power Washing is the preferred name to trust when it comes to pressure washing in O'Fallon. We take it a step further, though, and offer niche services like deck cleaning.
Some pressure washers take the cookie-cutter approach and treat all of your exterior surfaces the same. We believe in taking the time to inspect each job and use the most appropriate cleaning method.
By doing so, we get better results without the risk of damaging the materials in the process. There's a world of difference when cleaning composite versus softwoods, and our deck cleaning methods reflect this.
Reap The Rewards Of Regular Deck Cleaning
Pressure washing is the process of using a stream of high-pressure water to blast away dirt, grime, stains, and other contaminants. In most cases, it's the ideal solution to cleaning exterior surfaces, which includes deck cleaning.
The Steen's Power Washing team will clear away your surface mess so you can get your outdoor living space ready for another season of recreation and fun. We can rid you of:
Algae
Moss
Mildew and Mold
Pollen
Dirt and Mud
Rust Stains
The most obvious benefit is the fact that this will restore and revitalize your deck. Stop daydreaming about how good your deck used to look when it can have that same appearance again.
Over time, neglected decks also get used less. Before you know it, your porch area is more of an eyesore and less of a hangout spot. You'll stop hosting events or using it at all, making it a wasted investment. It will also detract from your home's value instead of enhancing it, so let us help you take excellent care of your deck.
Safety Is Essential When It Comes To Your Deck
Whether your deck is part of a pool area or not, moisture happens. Rain, winter mess, sprinklers, and morning dew all take their toll on your deck over time. Water accumulation also leads to mildew, mold, algae, and moss. Unlike a service like fence cleaning, you have safety to be concerned about.
Not only do these make your deck look bad and uncared for, but they also pose a safety hazard. Slick substances on the surface of a place that gets foot traffic is a slip-and-fall threat. Make sure that you, your family, and your guests have a safe spot to spend time.
When you contact our crew for power washing, you know you're getting the best service. We care about our customers, their safety, and the upkeep of their homes. Get in touch today and let us provide you with high-quality deck cleaning for your O'Fallon home.
---
Latest Projects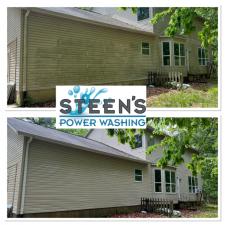 Customer called and wanted us to bid her house soft wash. When we went to look at it, it was so moldy, the house sits in the woods, so there are so many trees around the whole house, the whole house was green. After […]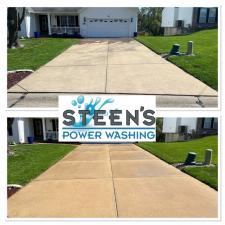 This customer of ours owns rental properties and sent us to this property to clean the house and concrete. The concrete turned out spectacular, the resident of the home was very pleased! Services:Concrete Cleaning, House Washing Location: O'Fallon, MO If your O'Fallon home needs concrete cleaning, then please […]