Your Leading St. Louis Pressure Washing Company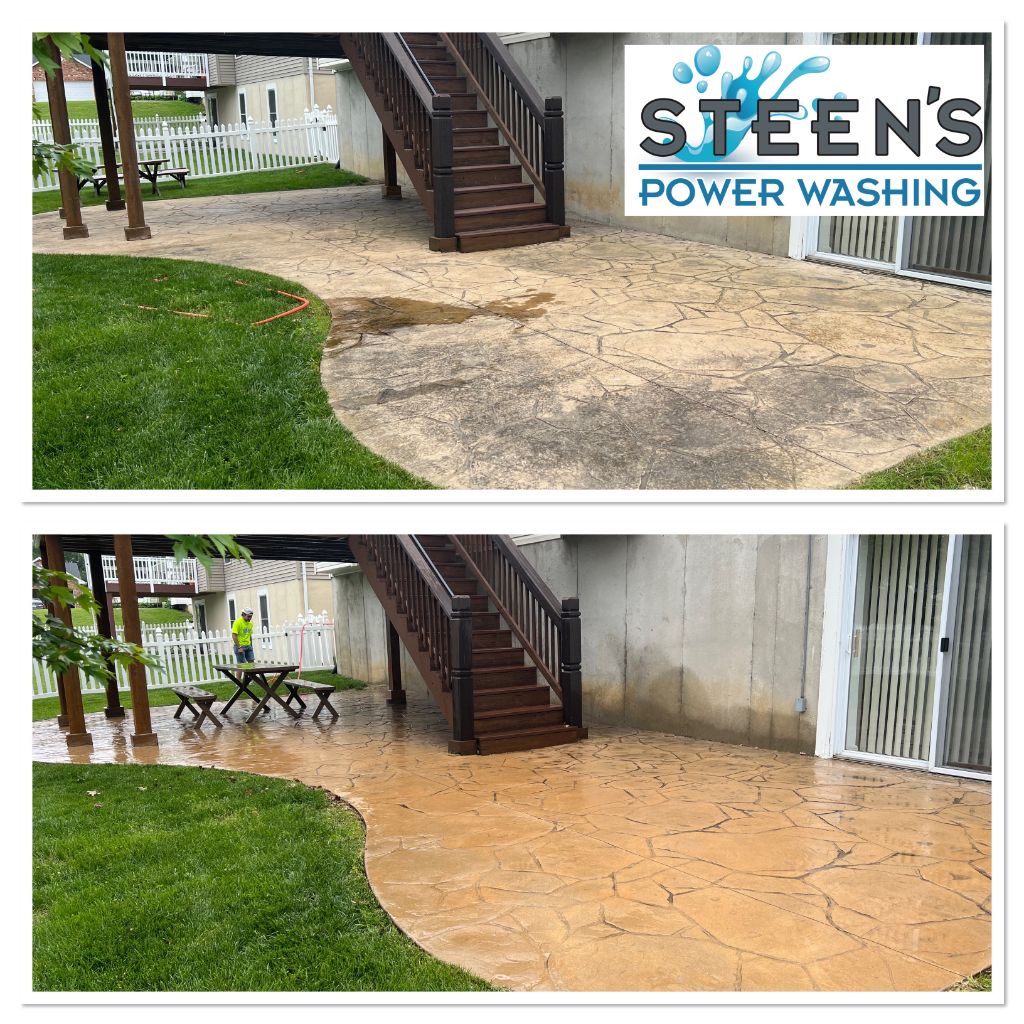 Pressure washing is essential if you want your O'Fallon home to sport the cleanest exterior possible, and the pressure washing company you need to call is Steen's Power Washing. There are many kinds of blemishes can develop on its exterior over time—blemishes which can negatively affect your curb appeal, property value, and even health:
Grime
Dirt
Discoloration
Mold growth
Flaking paint
So, when those eyesores develop on your home's exterior, you need to look to O'Fallon's premier pressure washing company to blast them away with our pressure washing services. Whether you need an entire exterior cleaning or some concentrated spot cleaning, you can count on us to provide the results you need when you need them.
Reasons to Get Regular Pressure Washing
Pressure washing accounts for some of the best work you can invest in for your O'Fallon home because these services can help you enjoy some awesome benefits. By having a local pressure washing company clean your home's exterior surfaces on a regular basis, you'll be able to enjoy the following advantages:
Improved curb appeal
Reduced likelihood of water damage
Removal of harmful molds
Higher resale value
Call Us to Enjoy Quality Work
When you have exterior cleaning jobs that require a bit less pressure, you can still look to our O'Fallon team to meet your expectations. With our soft washing services, we'll get your roof, screens, and other more delicate installations looking great without causing any wear or damage. Call us today to get an estimate for any of your exterior cleaning projects.
---
Latest Projects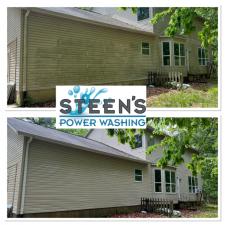 Customer called and wanted us to bid her house soft wash. When we went to look at it, it was so moldy, the house sits in the woods, so there are so many trees around the whole house, the whole house was green. After […]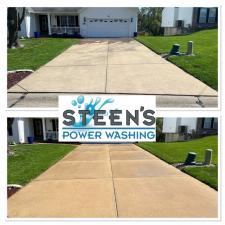 This customer of ours owns rental properties and sent us to this property to clean the house and concrete. The concrete turned out spectacular, the resident of the home was very pleased! Services:Concrete Cleaning, House Washing Location: O'Fallon, MO If your O'Fallon home needs concrete cleaning, then please […]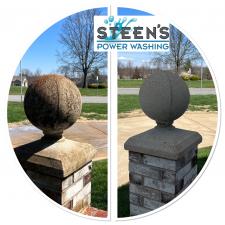 The customer was referred to us by a friend of theirs and wanted us to come and look at their property to price the house soft wash, all of the concrete for surface cleaning, exterior window cleaning and deck cleaning. After pricing it for them, […]
Customer saw us in the neighborhood and wanted to schedule with us to come and soft wash his house and deck. We scheduled him and it turned out beautiful! Services: House Washing, Deck Washing Location: Moscow Mills, MO If your Moscow Mills home needs house or deck washing, […]