Professional Concrete Cleaning Service in St. Louis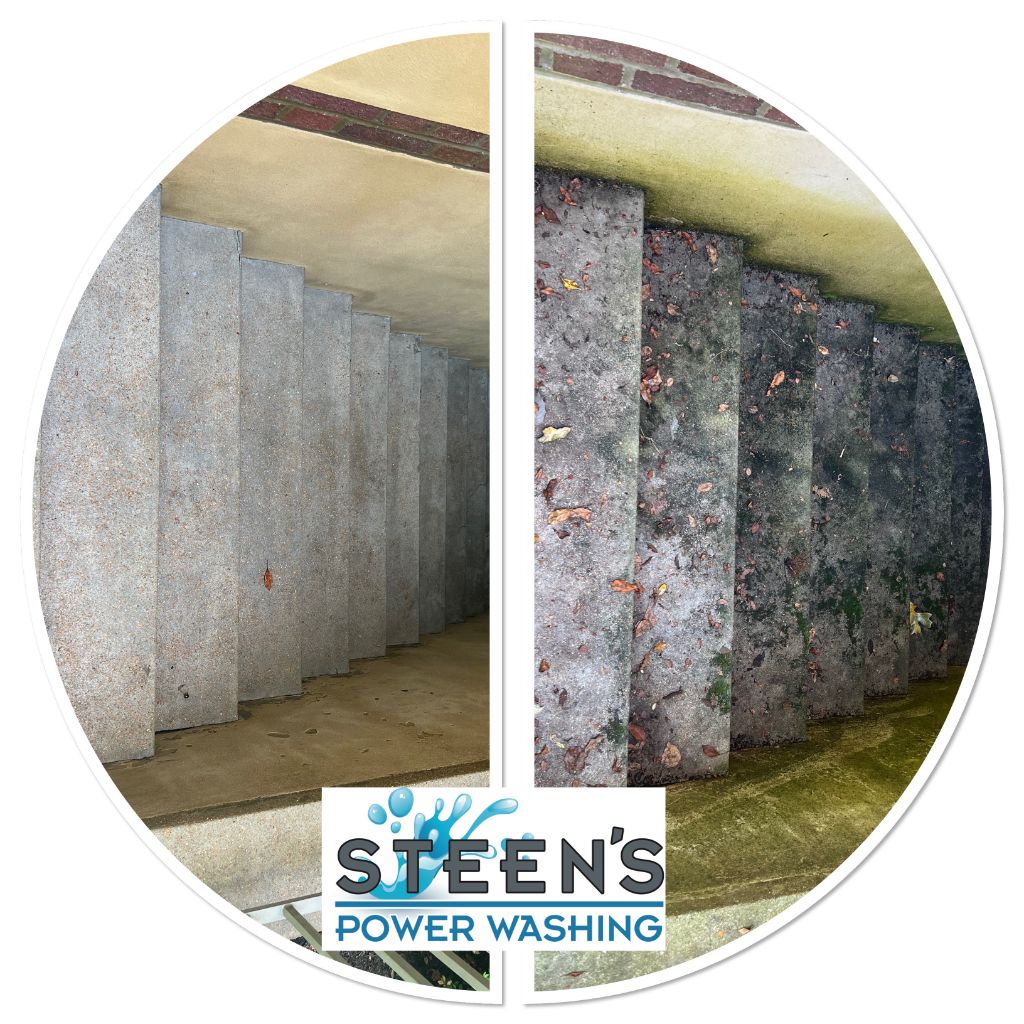 Steen's Power Washing company specializes in cleaning services for all types of your O'Fallon home's exterior surfaces, including concrete surfaces. We know that it is important for homeowners to take care of their property, and we strive to assist you with all of your exterior cleaning needs and projects. When you have the exterior surfaces around your property cleaned, you can improve your home's value, your home's appearance, and help to prolong the longevity and integrity of your building materials, too.
Some of the surface cleaning services that we offer from Steen's Power Washing include; all concrete surfaces (such as; driveways, walkways, patios, steps, and swimming pool areas), exposed aggregate concrete, composite decks, flagstone surfaces, and stamped concrete, among others. Our surface cleaning services will remove all mold, mildew, dirt, grime, algae, and all other stains and unwanted substances from your exterior surfaces. Cleaning these areas will not only help with improving your environment, but it will also improve your safety and healthiness, too.
The pressure washing professionals from Steen's Power Washing use commercial-grade equipment and environmentally friendly cleansers to treat and clean your concrete surfaces. Our detergents and cleaning processes are safe for all surfaces and surrounding vegetation, too. When we are finished with your concrete surface cleaning, you can expect that all mold, mildew, and dirt will no longer be present, there will be no streaking along the surface, and your concrete will be post-treated, which will ensure the brightest clean surface possible. Our team members take great pride in the work that we provide for our customers, and we guarantee that you will be satisfied with our results.
If you are interested in learning more about the concrete surface cleaning services that we offer, or if you would like to inquire about a free, no-obligation estimate for your particular project, then please contact Steen's Power Washing today! Whether you need a concrete cleaning, roof cleaning, or other exterior cleaning project handled, we look forward to hearing from you and working with you anytime!
---
Latest Projects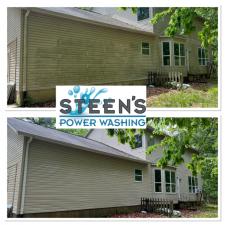 Customer called and wanted us to bid her house soft wash. When we went to look at it, it was so moldy, the house sits in the woods, so there are so many trees around the whole house, the whole house was green. After […]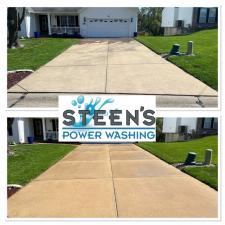 This customer of ours owns rental properties and sent us to this property to clean the house and concrete. The concrete turned out spectacular, the resident of the home was very pleased! Services:Concrete Cleaning, House Washing Location: O'Fallon, MO If your O'Fallon home needs concrete cleaning, then please […]