Gutter Cleaning Work from Our St. Louis Area Team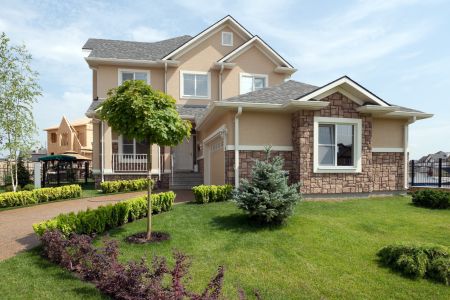 The gutter system of your home is a very important system because the gutters are the channels through which water runs away from your home and prevents water damage from occurring to your home's building materials.
To keep your O'Fallon home's gutters working their best, invest in professional gutter cleaning. Without properly functioning gutters, your home is open to extensive damage from standing or misdirected water, as well as a place for insects and small animals to nest, mold and mildew to collect, gutter oxidation, and a lot of other problems for your home. The pressure washing specialists from Steen's Power Washing are experienced, trained, and fully equipped to handle all types of gutter cleaning services. If you have a gutter system that needs some attention, then please contact our company for professional gutter cleaning services.
Professionals recommend that gutters should be cleaned about every year or two, depending on your personal preference and the amount of vegetation around your home. When gutters become clogged with leaves, dirt, grime, animals, insects, sticks, and other debris, then they cannot function correctly. When this happens, then water, from rainstorms or snowfalls, will find some way to run down the sides of your home, and before you know it, extensive damage can be done to affected parts of your home. For this reason, we recommend a thorough gutter cleaning for your home's gutters on a regular basis.
Steen's Power Washing professionals know how to inspect, clean, and care for all types of gutter systems. We will ensure that all waste is removed from your gutters, your downspouts are flushed and cleared, gutters are cleaned thoroughly, and that all waste is bagged and removed from your property. Our gutter cleaning services encompass all sections of the gutters themselves, as well as all downspouts, too. We also offer gutter oxidation services, which involves the removal of the "tiger stripes" that are often found along the sides of the gutters.
Steen's Power Washing company wants to help you care for your home and all your home's surrounding property. Our specialized gutter cleaning services will not only guarantee that your gutters are functioning properly, but that your entire home will look better and will be healthier, as well. Contact us anytime, in order to learn more about our gutter cleaning packages or any of our pressure washing or soft washing packages.