Maintain Your Roof with a Roof Soft Washing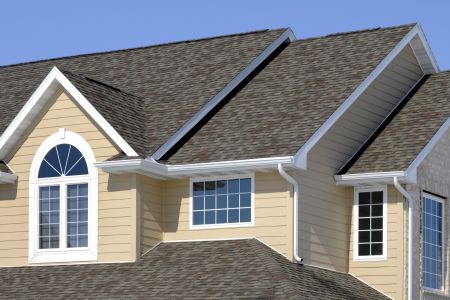 The roof of your O'Fallon home is something that every homeowner should get roof cleaning work for routinely in order to ensure its proper function, cleanliness, and appearance. The roof is very important because it protects everything, and everyone, that is underneath it, every day of the year.
The professionals from Steen's Power Washing have the knowledge, the experience, and the tools required to provide high-quality roof cleaning services for our customers. If you are looking for exceptional pressure washing that you can rely upon to take great care of your roof cleaning project, then please contact us at your earliest convenience. We know that we can offer you the great results that you expect from a true professional company.
We use a special process for all our roof cleaning projects, called the Soft Wash process. Roof Soft Washing is a process that will safely and completely remove mold, mildew, dirt, algae, and any other unwanted substance from your roof. Soft washing will also remove an algae that is very common along the surface of a roof, called Gloeocapsa Magma.
These algae are a blue-green alga that causes stubborn stains, streaks, and erosions to occur along the roof's surface. It is important to clean your roof regularly, in order to keep these unwanted elements at bay. In addition to cleaning your roof, a roof cleaning service will also help to prolong the life expectancy of your roofing materials, improve your home's curb appeal, and provide for a healthier environment for you, too.
When you hire Steen's Power Washing company to care for your roof cleaning needs, we ensure that all mold, mildew, algae, and black streaks will be removed from your home's roof. Our soft wash process is a low-pressure system that protects your building materials and is also recommended by the "Asphalt Roofing Manufacturers Association" for cleaning all asphalt roofing materials. It is also a process that works great on other roofing materials, as well. This cleaning process, combined with gentle, biodegradable cleansers, will safely clean your roof, which will look like new again when the process is finished.
If you are ready to have your home's roof cleaned by a group of people who take our jobs very seriously, then please contact Steen's Power Washing today. We look forward to working with you anytime for all your pressure washing and soft washing projects.
---
Latest Projects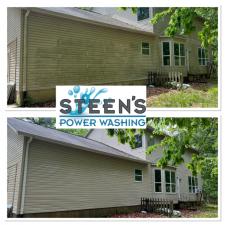 Customer called and wanted us to bid her house soft wash. When we went to look at it, it was so moldy, the house sits in the woods, so there are so many trees around the whole house, the whole house was green. After […]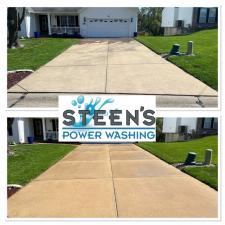 This customer of ours owns rental properties and sent us to this property to clean the house and concrete. The concrete turned out spectacular, the resident of the home was very pleased! Services:Concrete Cleaning, House Washing Location: O'Fallon, MO If your O'Fallon home needs concrete cleaning, then please […]