Snow Removal for Your Commercial Property in St. Louis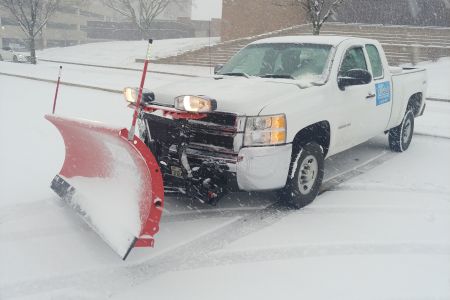 Heavy snowfall can be a serious problem for your business, as it can essentially bring your business to a complete halt. To keep your O'Fallon business booming, you'll want to invest in snow removal to prevent the following issues:
Inability to get in or out of your property
Higher likelihood of dangerous falls on your property
Reduced productivity
Give the pros at Steen's Power Washing a call today when you need professional snow removal. Yes, that's right: Our pressure washing professionals are also pros when it comes to getting excess snowfall removed from your commercial property. With this service, we'll keep your business booming during even the heaviest snowfalls.
Keep Your Commercial Property Safe
The workplace should be a safe place. After all, employees and customers deserve to conduct their day-to-day business safely. For you, you'll want people to avoid any dangers or damages since you, as the business owner could be liable for any litigation that ensues.
In the wintertime, snowfall can render your business unsafe, as it can greatly increase the likelihood of dangerous slips and falls. To reduce this likelihood, you need to look to our O'Fallon team for professional snow removal.
Let Us Handle All of Your Commercial Pressure Washing Needs
Whether you need a snow removal or our general pressure washing work, you can count on our O'Fallon team to provide quality work in a timely manner. Give us a call today, and we'll be happy to provide an estimate. We look forward to doing business with you.