Get a House Soft washing for a Gentle yet Effective Cleaning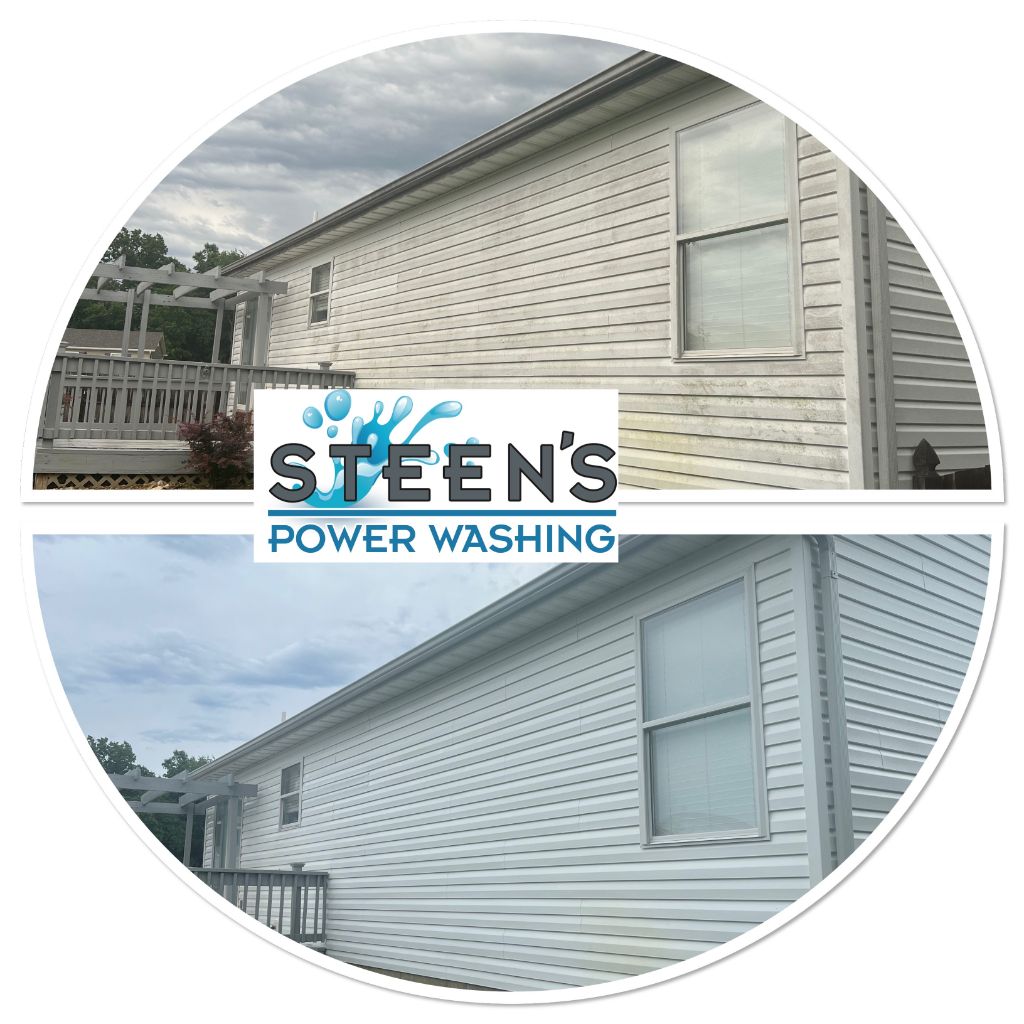 Steen's Power Washing offers the best solution for your house washing projects. Taking care of the exterior of your home is a very important task for every homeowner, as failure to properly maintain your home may decrease the value of your home and may also cause health issues for you, your family, or for your guests.
When a house soft washing service for your O'Fallon home is performed by a group of trusted professionals, you can be assured that the exterior of your home will be free from dirt, mold, mildew, grime, and other substances that can be unsightly or harmful for everyone around your home. With a house soft washing service provided by dedicated employees from Steen's Power Washing company, you can rest easy knowing that we will wash your home thoroughly, safely, and professionally, every single time.
House soft washing is the recommended washing style for all types of siding on a home. It is a process that guarantees the cleaning and sanitizing of the exterior of a home, using low water pressure and environmentally safe detergents. The pressure washing pros from Steen's Power Washing are highly qualified and experienced in all types of soft washing procedures. Furthermore, we can clean homes as tall as three stories from the ground, without the use of ladders. Therefore, we're able to work more quickly, efficiently, and safely, too. Safety is a number one concern for us, as we follow all safety procedures, in order to ensure your safety, our safety, and the safety of your property, as well.
Our process of the Soft wash System involves spraying the sides of your home with cleansers and water, which will eliminate all mold spores, mildew, algae, and any other type of unwanted substances. We will also wash away all spider webs, cobwebs, and any other insect nests that have accumulated along the exterior of your home. The sides of your home, your gutters, downspouts, and soffits will all be cleaned and sanitized, once our team members are finished with the soft washing service.
If you are ready to have the exterior of your home cleaned by a professional company that takes great pride in the work that we perform, then please contact Steen's Power Washing today! Whether you need a house washing or roof cleaning, we look forward to taking care of your home and working with you anytime!
---
Latest Projects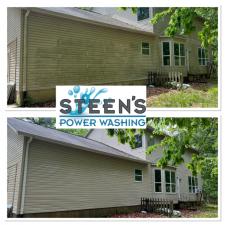 Customer called and wanted us to bid her house soft wash. When we went to look at it, it was so moldy, the house sits in the woods, so there are so many trees around the whole house, the whole house was green. After […]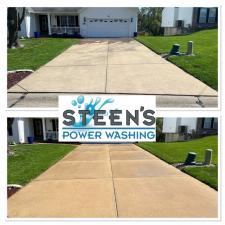 This customer of ours owns rental properties and sent us to this property to clean the house and concrete. The concrete turned out spectacular, the resident of the home was very pleased! Services:Concrete Cleaning, House Washing Location: O'Fallon, MO If your O'Fallon home needs concrete cleaning, then please […]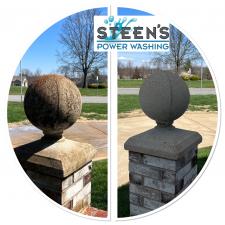 The customer was referred to us by a friend of theirs and wanted us to come and look at their property to price the house soft wash, all of the concrete for surface cleaning, exterior window cleaning and deck cleaning. After pricing it for them, […]
Customer saw us in the neighborhood and wanted to schedule with us to come and soft wash his house and deck. We scheduled him and it turned out beautiful! Services: House Washing, Deck Washing Location: Moscow Mills, MO If your Moscow Mills home needs house or deck washing, […]