We Offer Fence Cleaning For Your O'Fallon Area Home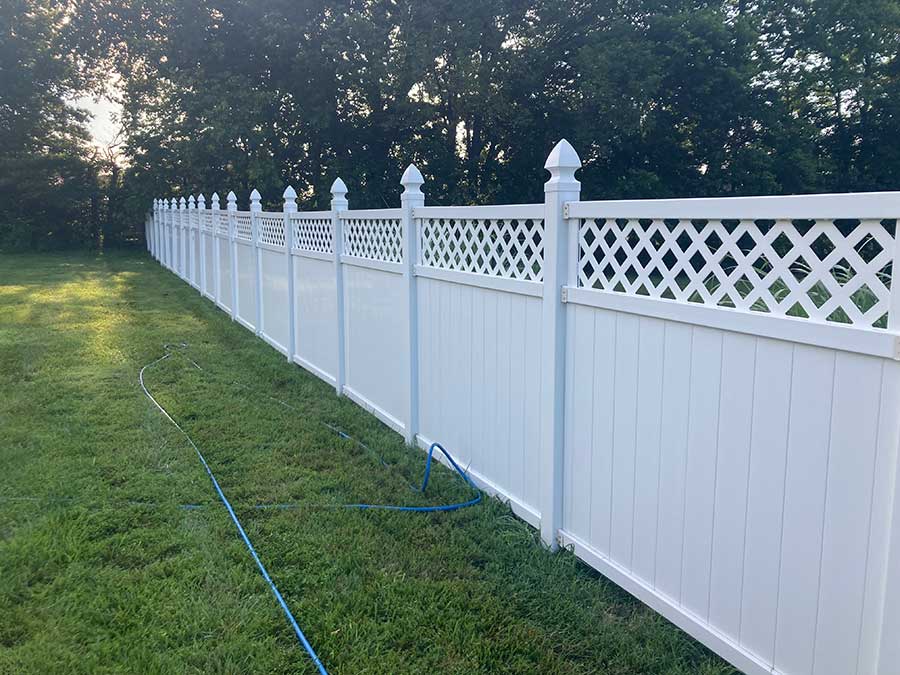 When you think of fence cleaning in O'Fallon, it's time to think about calling Steen's Power Washing.
We offer exceptional service for exterior cleaning and can make the outside of your home look as good as new—every detail of your property matters, including features like fences. Without regular fence cleaning, you'll be neglecting required care and maintenance. It's not worth the risk to let your fence fall into a state of ruin when power washing could save the day.
Protecting The Details Of Your Most Important Asset
Your house is your most valuable asset. It's your abode, your dwelling, and, ultimately, your Home Sweet Home.
As you've probably come to realize by now, caring for a home isn't easy. There's always another task to take care of, from deck cleaning to fence cleaning.
It can feel overwhelming, but not if you find professional contractors to partner with and get on a manageable service schedule. You can delegate all of your exterior cleaning work to us, and feel good knowing that consistent fence cleaning will help with :
Prolong the lifespan of your fence
Reduce the amount of repairs your fence needs
Make your fence and property look better
Maintain or increase the value of your home
Keep a required border around your swimming pool
Whether your fence is ornamental, a property divider, or necessary to adhere to codes for having a swimming pool, you need it in decent shape. Our job is to help you keep it that way.
Our Specialists Offer Superior Fence Cleaning
Did you know that without pressure washing at least once a year, your fence will begin to deteriorate? With so much constant exposure to the elements, even the best-crafted fence begins to break down.
At Steen's Power Washing, we're able to rid your fence of contaminants like:
Rodent Excrement
Mildew and Mold
Algae and Moss
Pollen
Rust Stains
Our high-quality cleaning is how your fence can look as good as new again and stay in good shape. Pressure washing for your fence isn't a job you should do on your own, so let our pros handle the work. Give us a call right now, and let's schedule a time for your fence cleaning in O'Fallon.