Reasons to Invest in Commercial Pressure Washing Work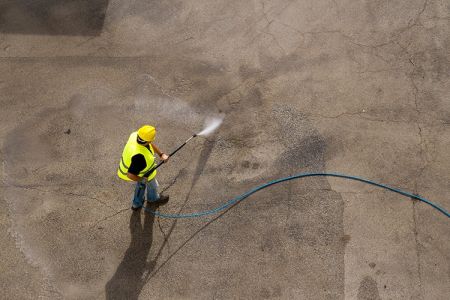 Your business is your livelihood, and you need to give it the best care that you can. To give your O'Fallon home that quality of care, you need to invest in pressure washing work from an experienced professional. This work will keep your workplace looking great by removing common eyesores such as:
Mold and algae growths
Grimy buildup
Built-up dirt
Flaking paint
Water stains
Give the pros at Steen's Power Washing a call to schedule a commercial exterior pressure washing today. By having power washing work handled at least once a year, you can set your business up to be a complete success. Here are just a few ways that this work will benefit your company:
You'll Attract More Customers
Customers err on the visual side: They flock toward attractive businesses, and they tend to overlook unsightly ones. To keep business booming, keep customers interested in a beautiful, clean commercial exterior that only a pressure washing can provide.
A Clean Workplace Benefits Your Workforce
Employees don't tend to perform their best in a dirty work environment. So, you'll want to keep your place of work looking its best inside and out. When it comes to the outer half, the most effective cleaning method is an exterior commercial building cleaning.
Removal of Harmful Molds Provides Health Benefits
In the workplace, health and safety are essential. Since the presence of mold can have a significant impact on everyone's overall health, you'll want to blast away any mold from your workplace's exterior with routine pressure washing work.