Enjoy the Benefits of a Professional Roof Cleaning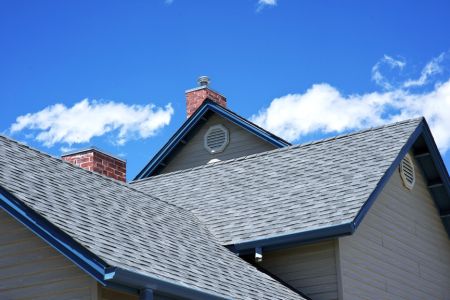 You need to give your roof the care it needs before you have to deal with issues such as reduced curb appeal, exposure to mold, and roofing issues. An effective way to maintain your O'Fallon home's roof is to invest in a professional soft roof cleaning. This service will get your roof back in shape by removing these harmful buildups:
Grime
Water damage
Discoloration
Ground-in dirt
When you're ready to make this investment, you need to look to the O'Fallon area pressure washing pros at Steen's Power Washing. We're happy to turn down the pressure and provide a gentle yet effective soft washing that will provide the following benefits for your roof and you:
Longer Roof Service Life
A roof is a costly investment, and you'll want to get as many years of use out of it as you can. To enjoy that kind of longevity, you need to give your roof quality care, and some of the best and most affordable care is our roof cleaning service.
Greater Curb Appeal
Curb appeal is an essential quality for you to maintain for your home, especially if you think you'll want to get it sold at some point. Since routine roof cleaning work will keep your home looking great, you'll find it to be a solid way to maintain your curb appeal.
Safety Benefits
Among the things that can develop atop a dirty roof are mold and algae—two growths that can cause some serious health problems if you remain exposed to them. By blasting them away, though, roof cleaning will prove to be a good investment for your health.