Dependable Pressure Washing Company in Old Monroe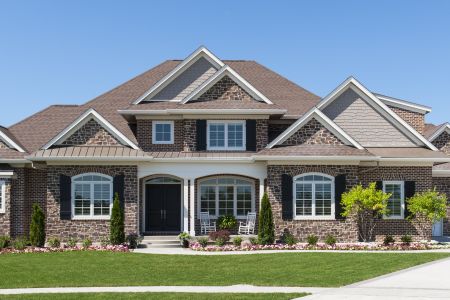 When you live in a city like Old Monroe, MO, you expect a level of pressure washing quality that's hard to match. That's where we come in. Steen's Power Washing pride ourselves on our ability to provide dependable pressure washing results to communities in Missouri and offer a full range of exterior cleaning options such as:
Driveway Washing
Garbage can cleaning
And more!
We know that it's not just about getting your home or business in Hunter's Creek cleaned it's about making sure that it stays clean for as long as possible. We use only the highest-quality materials and tools to ensure that your property is well-prepared for whatever mother nature throws at it and has the experience and expertise to get the job done right.
To learn more about our pressure washing and see what we can do for your property in Old Monroe, give us a call today and receive your free service estimate. Our experts are prepared to give you the information you need to get your home shining again.
Old Monroe Gutter Cleaning, A Reliable And Safe Choice
Steen's Power Washing is a reliable and safe choice for gutter cleaning in Old Monroe. Our technicians are committed to providing our client's the exterior results they need for their properties and are here to make sure that their work is done well and on time.
We understand that your home is one of your most valuable assets and understand that quality is important to every homeowner. We are meticulous in our work, and we'll remove stains and debris from your home so that you can see its full beauty.
We guarantee our reputation to be the best in the business and are committed to providing you with a quality service that will leave your gutters in Hunter's Creek looking as good as new. Schedule a cleaning today and let us show you what it's like to work with a company that puts your needs first.
House Washing For Old Monroe Residents
Steen's Power Washing is the most trustworthy house washing company in Old Monroe Missouri. We offer a safe, reliable, and affordable service to all of our customers and are always available to answer any questions about our products or solutions.
Rest assured that when you hire us, you're getting exactly what you need. Our house washing services include a deep, high-pressure cleaning of the surface of your home including all brick, stone, and concrete surfaces. We also clean outdoor patios and roofs using a safe and eco-friendly solution that won't damage your property.
We understand that your home is an important part of your life, and we take great pride in ensuring that its exterior is maintained properly.
If you've been thinking about cleaning your home but don't have a lot of time or expertise to do it yourself, give us a call today! We are more than happy to provide you with a solution that works for you.