Winfield Relies On Steen's Power Washing For #1 Pressure Washing Services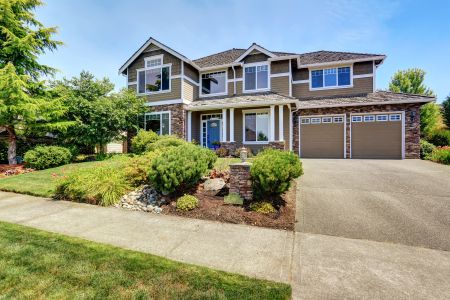 At Steen's Power Washing, we understand that no matter how clean you keep your home or business exterior, there are some areas that need special care. That's why we offer a wide range of professional pressure washing services designed to enhance the look of any outdoor space in Winfield. From sanitizing and scrubbing your home to washing your windows and pressure cleaning your driveway, we do it all!
Our superior pressure washing tools and solutions are second to none and you can count on us to provide you with the biggest bang for your buck. Our company is proud to serve the Winfield community and aims to be property owners' first choice in the area.
Whenever you need a helping hand, our experienced professionals are here to help! Contact our pressure washing company in Winfield, MO, today and receive the #1 solution in the industry.
Quality Gutter Cleaning Pros in Winfield
When you're looking for a gutter cleaning service in Winfield, trust the team at Steen's Power Washing. We're committed to providing the highest quality workmanship to our clients and are fully equipped with the tools you need to your get your gutters clean, clear, and free of debris.
We've been proud to deliver top-of-the-line gutter cleaning results for property owners in Winfield, and we're confident that we can do the same for your home or business. Our experts provide unforgettable work and are fully trained on the proper techniques for cleaning gutters and downspouts.
If you have any questions about our services or would like to schedule an appointment for your property, please call us today at 636-358-0017 or fill out our online form!
Winfield Spotless House Washing Experts
Do you want to make your home sparkle? Are you looking for a professional, reliable house washing service in Winfield that will leave your property looking gorgeous? If so, then you're in the right place! We provide the best residential cleaning in Orlando and surrounding areas and have a crew of expert cleaners that can handle all types of homes, including those with challenging surfaces or environments.
We can clean a variety of areas on and around your home, including:
Roofs
Patios
Driveways
And much more
Our team has the knowledge and expertise needed to make your home look great, and can provide house washing services that will keep your investment looking good! Let us give your home the thorough cleaning it deserves and contact us today!