Maintain Your Concrete's Beauty with a Professional Sealing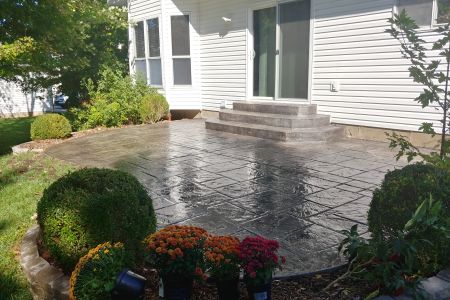 Many homeowners enjoy concrete because of its durability, versatility, and longevity. To enjoy all of those qualities for the longest length of time, you need to invest in a concrete sealing from a pressure washing company in the O'Fallon area. This work will effectively protect your concrete from the following harmful factors and more:
UV rays
Oil drippings
Water
Ground-in dirt
Algae development
Foot traffic
When you're in need of professional concrete sealing, you need to look to the pressure washing professionals at Steen's Power Washing. We'll be on site as soon as we're able to, and by providing this work on a regular basis, we'll ensure your concrete looks great and goes strong for years.
Advantages of Professional Concrete Sealing
As we said, it's not enough to have your concrete sealed only occasionally. Rather, you'll want to have it sealed on a regular basis—once every four or five years to provide the right level of protection without causing hairline cracks and other issues. By sticking to this routine, you'll enjoy the following advantages:
Extended concrete service life and maintained appearance
Enhanced curb appeal and increased resale value
Reduced need for concrete repairs and replacements
Call Our O'Fallon Team for Quality Pressure Washing
A great supplement to concrete sealing is concrete cleaning. So, while you wait the recommended four or five years to have your concrete sealed again, give us a call to get it cleaned up and looking great. Call us today to schedule an appointment. We look forward to doing business with you.
---
Latest Projects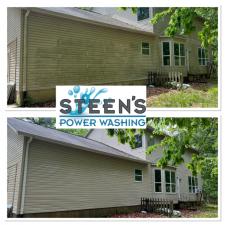 Customer called and wanted us to bid her house soft wash. When we went to look at it, it was so moldy, the house sits in the woods, so there are so many trees around the whole house, the whole house was green. After […]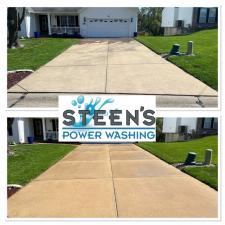 This customer of ours owns rental properties and sent us to this property to clean the house and concrete. The concrete turned out spectacular, the resident of the home was very pleased! Services:Concrete Cleaning, House Washing Location: O'Fallon, MO If your O'Fallon home needs concrete cleaning, then please […]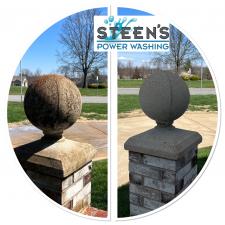 The customer was referred to us by a friend of theirs and wanted us to come and look at their property to price the house soft wash, all of the concrete for surface cleaning, exterior window cleaning and deck cleaning. After pricing it for them, […]
Customer saw us in the neighborhood and wanted to schedule with us to come and soft wash his house and deck. We scheduled him and it turned out beautiful! Services: House Washing, Deck Washing Location: Moscow Mills, MO If your Moscow Mills home needs house or deck washing, […]