Your Rust Removal Professionals in the Greater St. Louis Area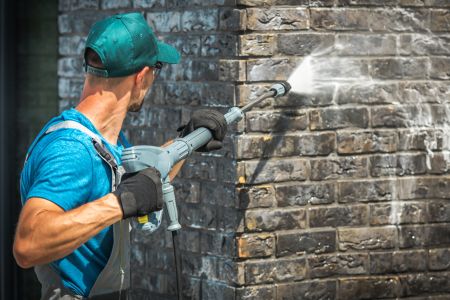 Rust development can quickly balloon into dangerous and costly issues, so any rust needs to be removed as soon as you detect it. With our rust removal service, we'll help to rid your O'Fallon property of all traces of rust. Our thorough work will ensure your home is free of the following issues that oftentimes accompany rust development:
Harmful bacterial growth that can cause tetanus
An unsightly appearance that harms your property's curb appeal
Structural damage that can require costly repair work
By leaving your rust removal needs to our experienced pressure washing team, you are guaranteed to get thorough results in a timely manner. Give us a call today if your property is suffering from rust development of any size.
It's Important to Stay on Top of Your Rust Removal Work
Rust is an eyesore; there's no doubt about that. However, appearances aren't the only thing that will suffer because of the development of rust. In fact, you may soon find yourself dealing with some pretty substantial problems because of rust—problems for you and your property. The good news is that, with rust removal, you can reverse those problems and enjoy these qualities:
Improved safety
Increased curb appeal
Maintained structural integrity
Prevention of more rust development.
Let Our Team in O'Fallon Handle Your Pressure Washing Projects
You can also look to our O'Fallon area professionals when you need pressure washing work handled. Whether you need a deck cleaning, concrete surface cleaning, or even a soft washing, you can count on us to provide the results you expect in no time.