Commercial Property Cleaning at Mercy Locations in St. Charles County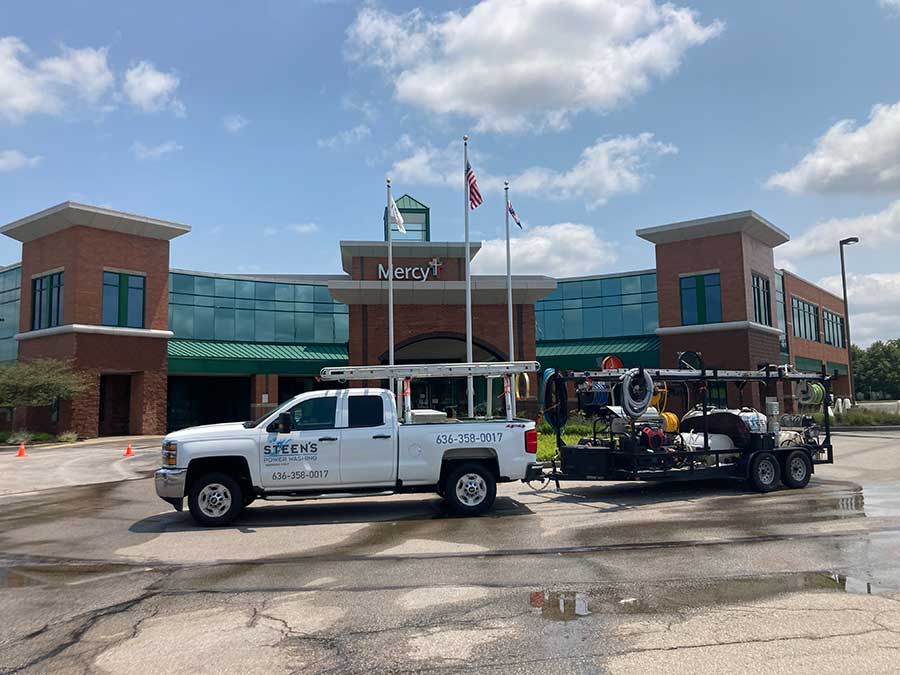 Steen's Power Washing was awarded Commercial Cleaning Contracts at all Mercy Locations located in St. Charles County. This includes surface cleaning, building washing, and window cleaning. We are proud to be able to help keep the Mercy locations looking great for visitors.
Whether you need residential or commercial pressure washing services, give Steen's Power Washing a call today.