Driveway Concrete Cleaning on Snowbird Lane, O'Fallon, MO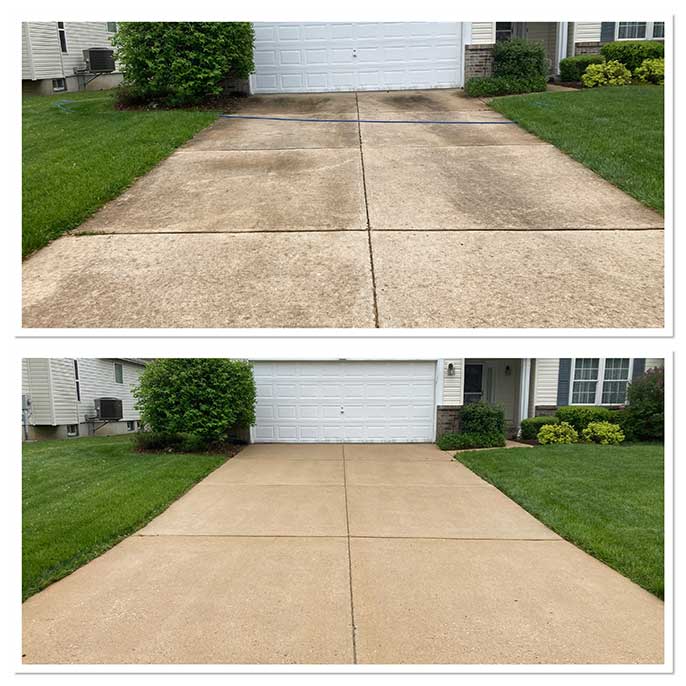 This driveway had years of mold and mildew build-up on the surface. We pre-treated the driveway with a 4% cleaning solution to eradicate all organic matter growing on the surface. After applying the cleaning solution, we surface cleaned the driveway using 24-inch commercial surface cleaning units, then rinsed. This process mentioned above is the professional process to properly clean concrete without causing damage.
Contact Steen's Power Washing for all your pressure washing needs.