Driveway Power Washing with House Soft Wash on Bennington Drive, St. Charles, MO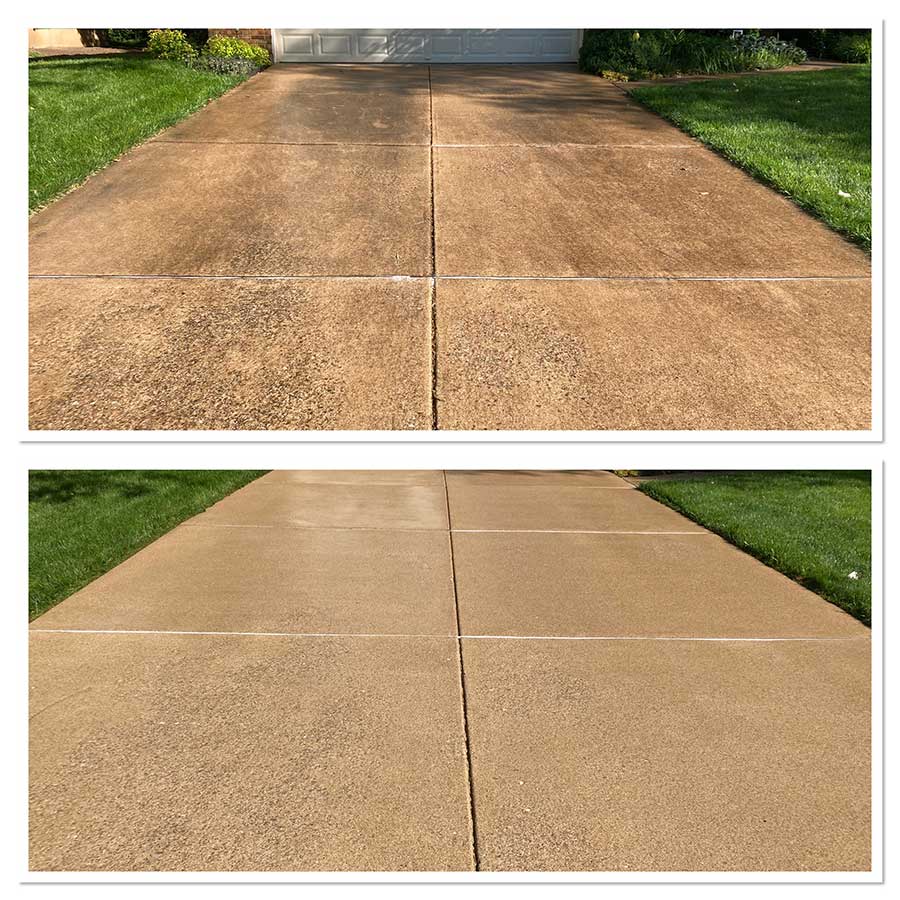 Steen's Power washing was contacted to perform a House Soft Wash and Driveway Surface Cleaning on this home located in St. Charles. The driveway had years of mold and mildew growth. After completing the House Wash, we pre-treated the driveway with a 3% cleaning solution, surfaced cleaned with hot water, and post-treated to ensure all organic growth was eradicated. The customer was extremely pleased with our services.
If you need your house washed, or are looking for any other power washing services, contact us today.
Power Washing
House Washing
Soft Washing
Driveway Surface Cleaning