House Soft Wash and Gutter Cleaning on Pear Tree Road, Troy, MO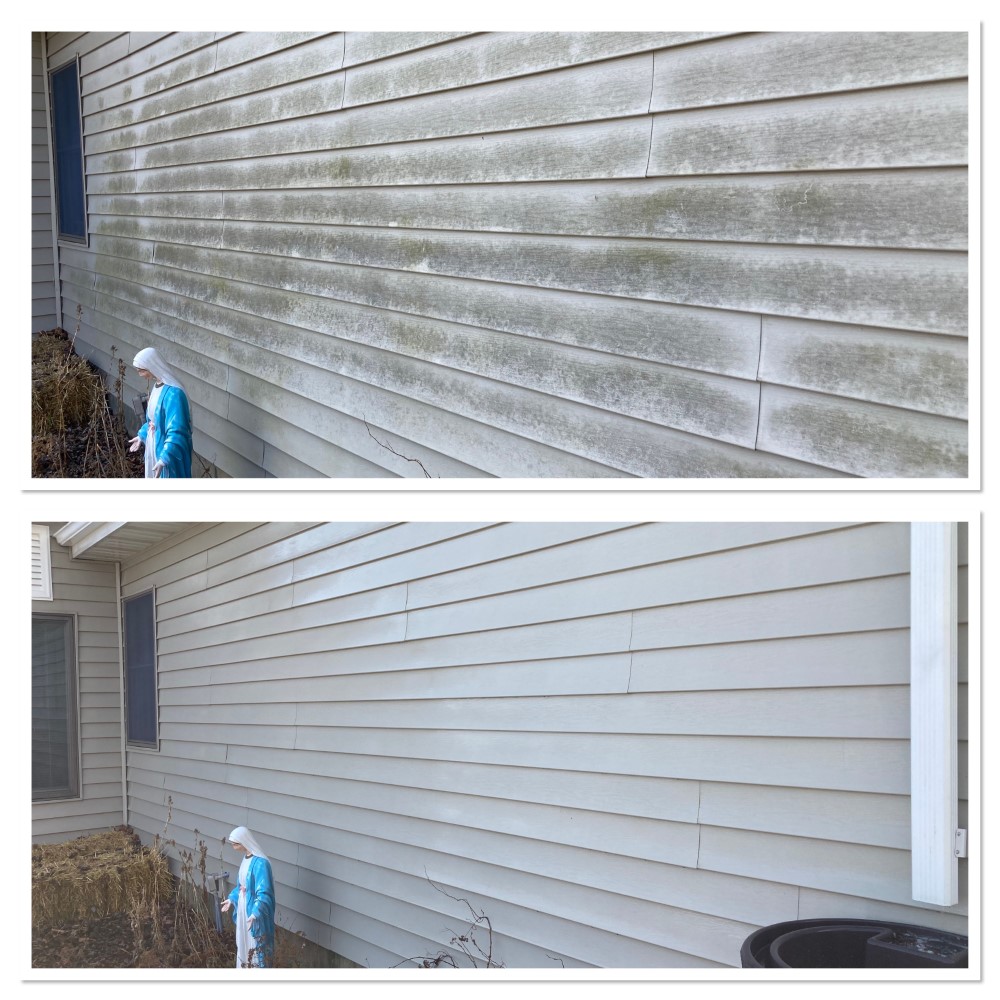 Steen's Power Washing was contacted by homeowner in reference to severe mold growth on exterior of home. After conducting a walk-around of the home, noticed gutters were fully clogged with debris. Advised homeowner gutters being clogged was likely assisting in the sever mold growth on the exterior of home. Provided homeowner with and estimate and scheduled both services (House Soft Wash & Gutter Cleaning).
Upon arrival, gained access to the roof with ladder that is fully equipped with stabilizer and adjusting foot pegs (per HOSA Regulations). Cleaned gutters and power flushed all downspouts in insure proper flow.
Soft Washed entire exterior of home with our state-of-the-art Gas Soft Wash System. This system allows us to adjust the amount of cleaning solution to properly eradicate all mold and mildew living on the exterior of the home. Most of the home took approximately 1% of cleaning solution, the north side took approximately 3% cleaning solution.
Home owner was very happy with the service.
House Washing
Soft Washing
Gutter Cleaning
House Soft Wash and Gutter Cleaning on Pear Tree Road, Troy, MO Project Photos