House Soft Wash, Concrete Surface Cleaning, and Sealing on Maple St, Elsberry, Mo, 63343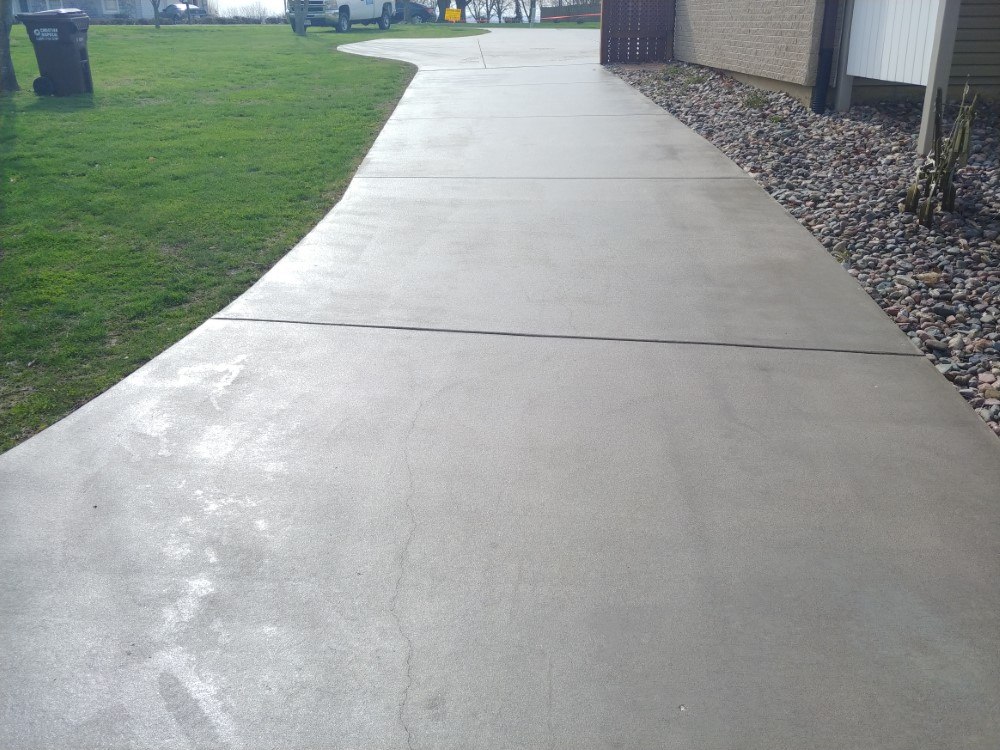 I started this job with a full house and metal roof soft wash. Then applied a 4% cleaning mixture on all concrete surfaces. Let dwell to kill all organic matter growing on the concrete. Surfaced Cleaned using 8 GPM Commercial Power Washers with 24-inch surface cleaners. Rinsed and let dry. Applied three coats of Spectrum Clear (acrylic) to seal and give the concrete that "Glass Look"!
I also applied a Sil-Act42 (water-based) sealer to all walkways and patios. The job turned out great, and the customer was extremely happy with worked preformed.
Project Gallery