House Soft Wash on Benjamin Dr in Troy, MO 63379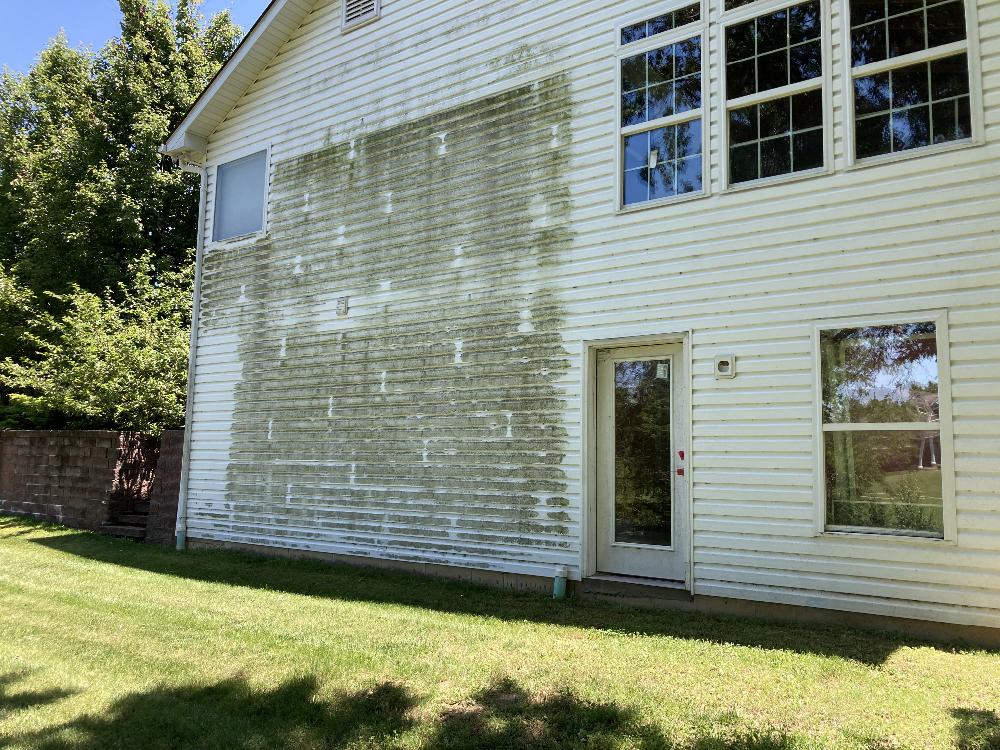 Steen's Power Washing was contacted by the home owner to soft wash a house. Started the job by prepping all outside electric to ensure no water intrusion. We pre-soaked all exterior surfaces, including windows and landscaping. Coated the exterior of the home with a 1% cleaning solution, let dwell for ten minutes to kill all organic growth. The back of the home, which is displayed in the pictures, took a cleaning solution of approximately 3% to kill all organic growth. After all, organic growth is killed; the exterior of the home is rinsed. We clean homes per the Exterior Siding Manufactures recommendations (Exterior Soft Wash Only).
House soft washing is the recommended washing style for all types of siding on a home. It is a process that guarantees the cleaning and sanitizing of the exterior of a home, using low water pressure and environmentally safe detergents. The pressure washing pros from Steen's Power Washing are highly qualified and experienced in all types of soft washing procedures. Furthermore, we can clean homes as tall as three stories from the ground, without the use of ladders. Therefore, we're able to work more quickly, efficiently, and safely, too. Safety is a number one concern for us, as we follow all safety procedures, in order to ensure your safety, our safety, and the safety of your property, as well.
Project Gallery