House Wash on Shadetree Court, St. Peters, MO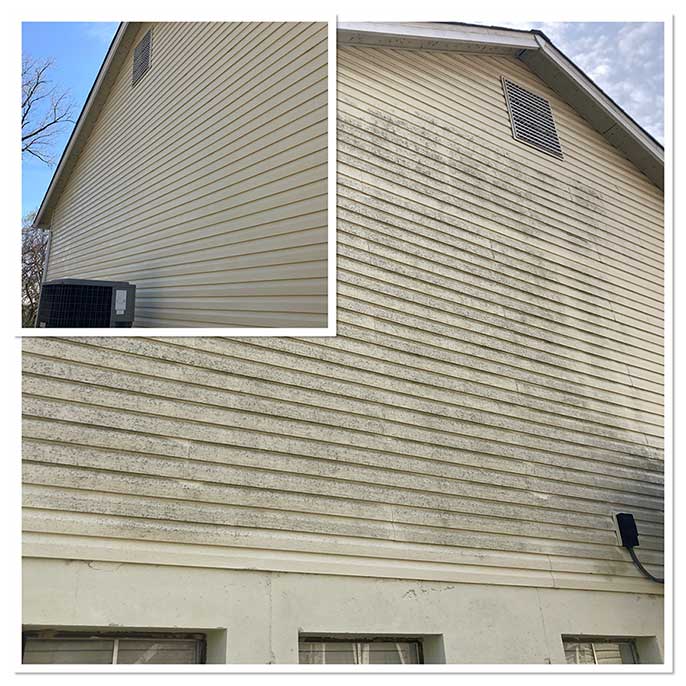 This client contacted us for a house washing service due to severe mold and algae growth on the exterior of the home. We advised the homeowner we have a commercial soft wash system, and cleaning the exterior of his home would be no issue. Scheduled service and completed the job with outstanding results.
If you need your house washed, or are looking for any other pressure washing services, contact us today.
Estimated Budget: $295
House Washing
Soft Washing
House Washing Project Photo