Privacy Vinyl Fence Soft Wash on King Richard Drive, Moscow Mills, MO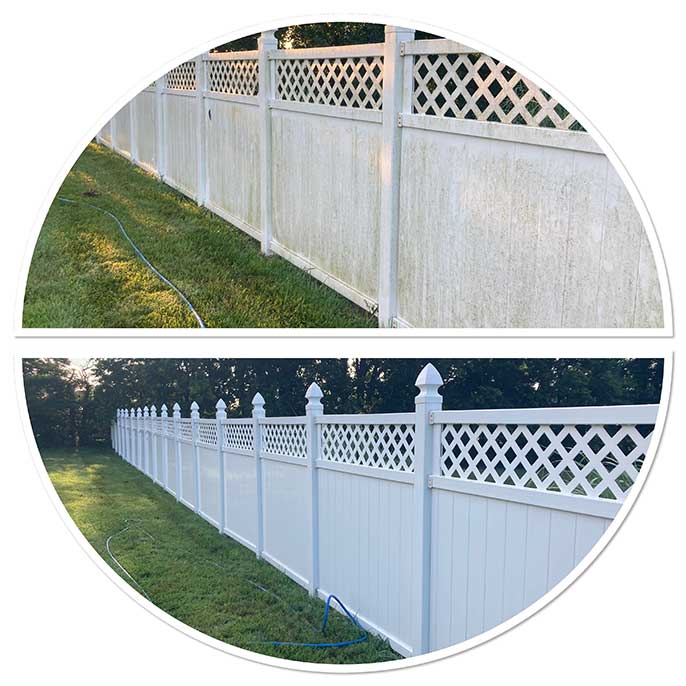 A customer contacted via website contact form. Provided the estimate same day via google earth images. The customer accepted the estimate, and the job was scheduled. Arrived at the job location and washed approximately 600 feet of white privacy fence using our two Gas Soft Wash systems. These systems ensure all the mold/mildew living on the fence is eradicated. Our Soft Systems also ensure the fence is cleaned, causing no damage.
If you need your fence cleaned, or are looking for any other pressure washing services, contact us today.
Fence Cleaning Project Photos