Roof, House and Concrete Soft Wash on Bursting Bouquet Drive, O'Fallon, MO 63368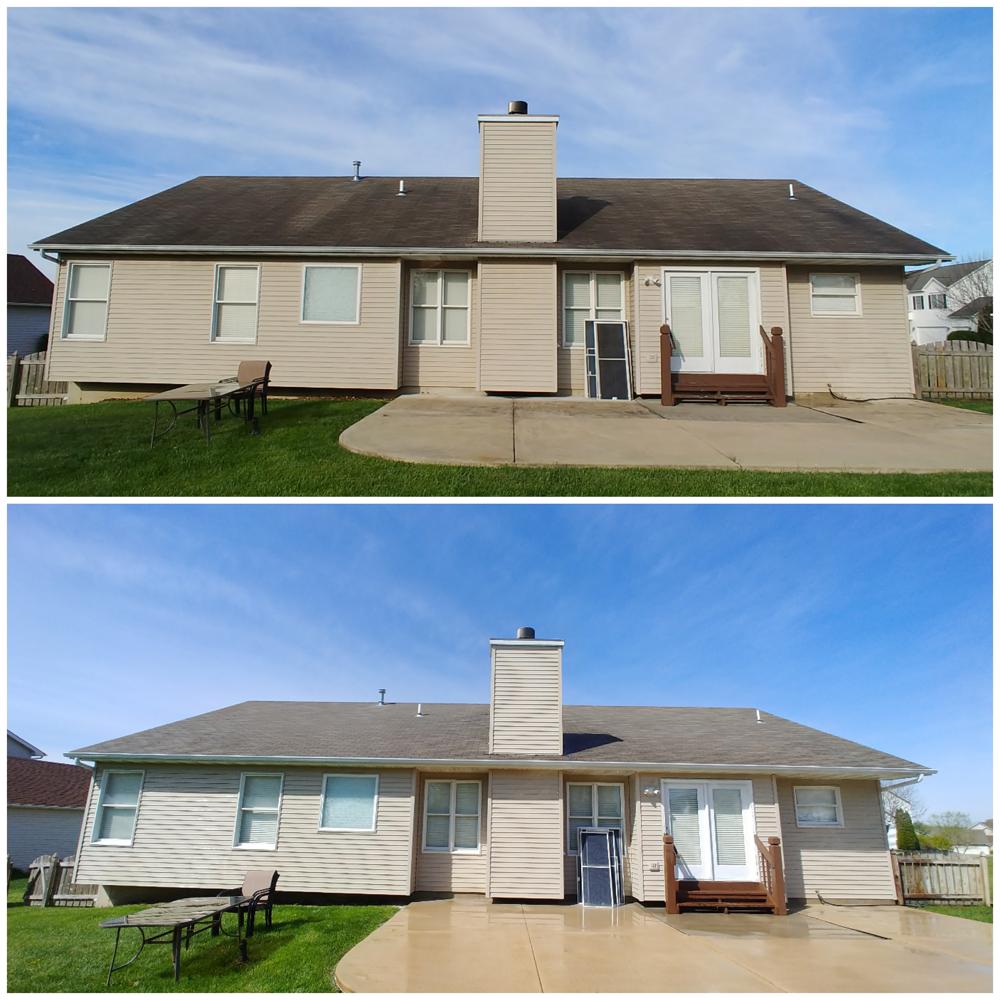 This house needed all of our soft wash services. We completed a Roof Wash, House Wash, and Concrete Surface Cleaning. We started this project with the roof soft wash. When washing a roof, we always ensure plant protection and clean out all of the gutters. The roof was washed with a 6% cleaning solution.
Next, we soft washed the home with a 1% cleaning solution. We finished off the project by Pre-Treating the concrete patio with a 4% cleaning solution. Then we used commercial grade surface cleaning units to properly clean the patio. We finished the patio with a 2% Post-Treatment to make the patio shine.
Before and After