Stamped Concrete Patio Cleaning and Sealing on Saranac Dr in Richmond Heights, Mo 63117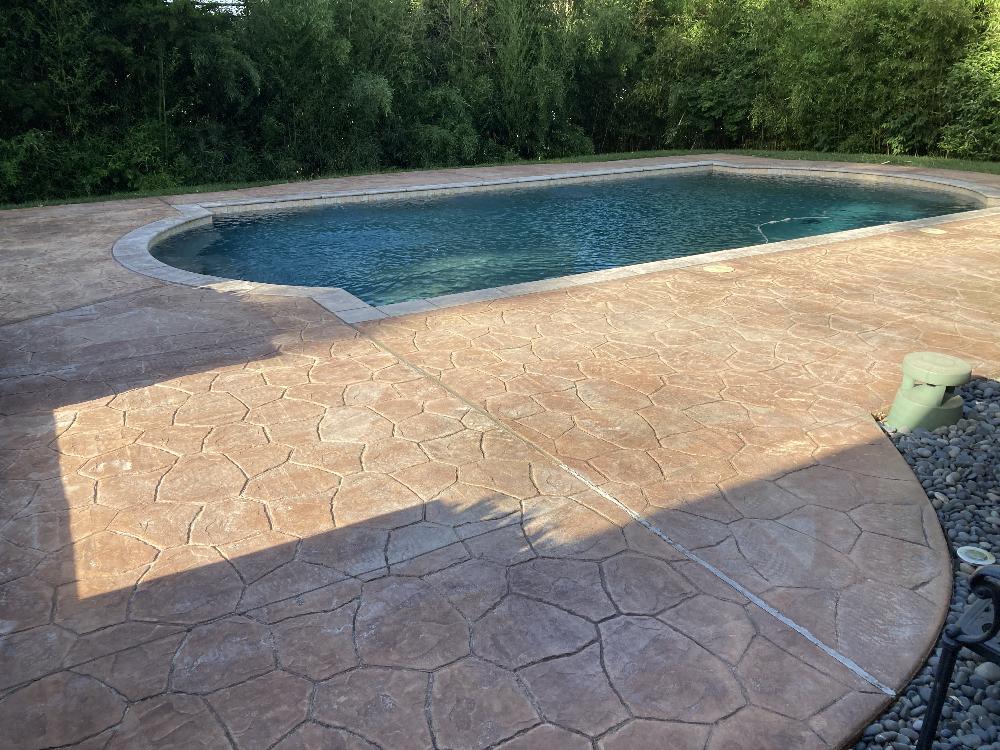 The homeowner requested a stamped concrete patio to be clean and sealed. Surfaced, cleaned all concrete. Let dry—sealed concrete with acrylic concrete sealer.
Steen's Power Washing company specializes in cleaning services for all types of your O'Fallon home's exterior surfaces, including concrete surfaces.
Project Gallery