Stamped Patio, Cleaning and Sealing on Little Oaks Drive, O'Fallon, Mo, 63368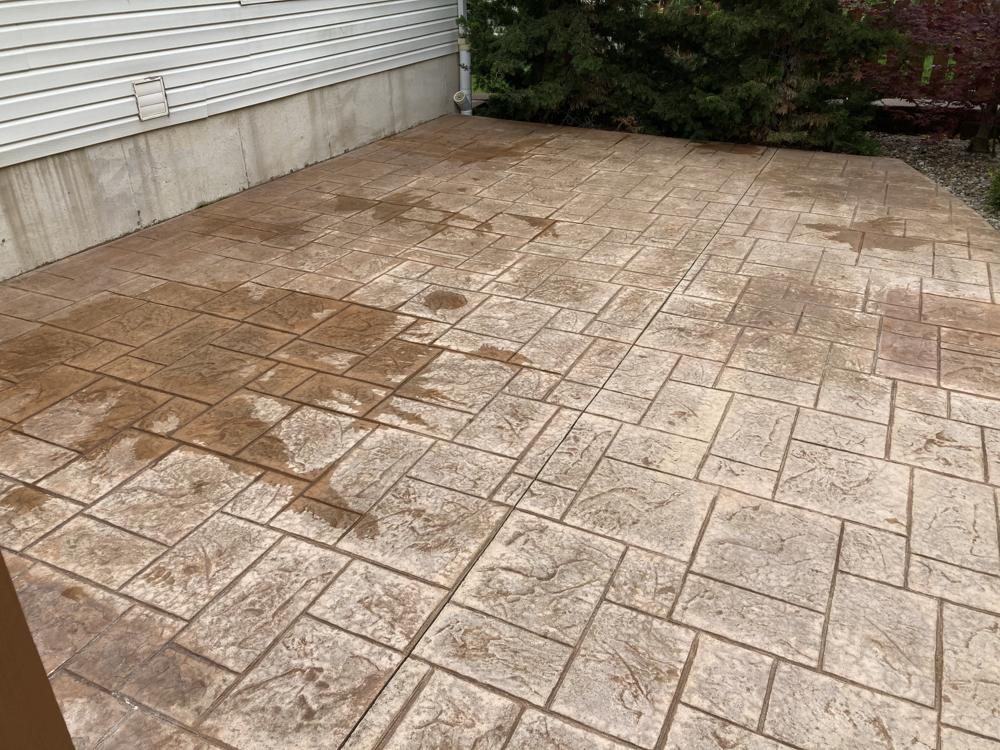 Pre-treated patio to kill all organic growth. Surfaced clean patio with commercial surface cleaner Rinsed patio, let dry. Sealed patio with Spectrum Clear concrete sealer.
When you're in need of professional concrete sealing, you need to look to the pressure washing professionals at Steen's Power Washing. We'll be on site as soon as we're able to, and by providing this work on a regular basis, we'll ensure your concrete looks great and goes strong for years.
Project Gallery