PRESSURE WASHING EXPERTS TAKING CARE OF YOUR PROPERTY IN MOSCOW MILLS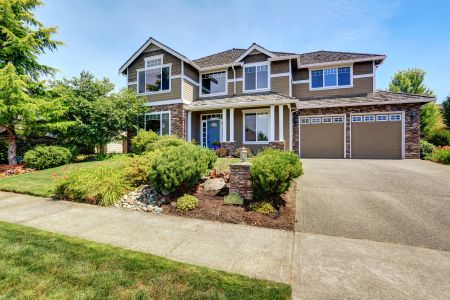 You can count on Steen's Power Washing for exceptional service in Moscow Mills from our team of expert pressure washing technicians. We're committed to excellence, and that's evident in everything we do. We're not content with the outcome of a job until the client is 100% satisfied.
Our exterior cleaning and customer service skills are unparalleled. It's an honor to be able to work with local residential and commercial property owners, providing high-quality exterior cleaning services. Property maintenance requires cleaning and not just for aesthetics.
You can count on us to use the appropriate cleaning method for the job we're doing. Not all of your outdoor surfaces are meant to handle high-velocity power washing, and we'll use soft washing when needed for your Moscow Mills home or business.
Expert Roof Cleaning For Your Home In Moscow Mills
The most important part of your Moscow Mills home is the roof. Your rooftop has the important task of protecting your home from inclement weather and the elements. That makes roof cleaning one of the most essential services you can schedule, and it should be included in your preventive maintenance plan that includes roof inspections.
Yet too many local pressure washers still rely on harsh power washing methods to clean your fragile roofing system. Soft washing is the best approach to use for roof cleaning to prevent problems like:
Water intrusion
Mold and rotting of the roof substrate
Missing shingles or granules
Because soft washing relies on cleaning solutions to do the brunt of the work, the risk of problems is minimal to nonexistent. Plus, the process helps destroy growth like algae at a molecular level to prevent immediate regrowth.
Taking Good Care Of Moscow Mills Commercial Pressure Washing
You can trust Steen's Power Washing for your commercial exterior cleaning needs too. From one local business to another, we can't stress enough the importance of keeping a sparkling clean facade!
Make a good impression and show your potential customers that you mean business by keeping your exterior spotless. Call our team when you need service in Moscow Mills from dedicated pressure washing experts.