First-Class Pressure Washing Company in St. Paul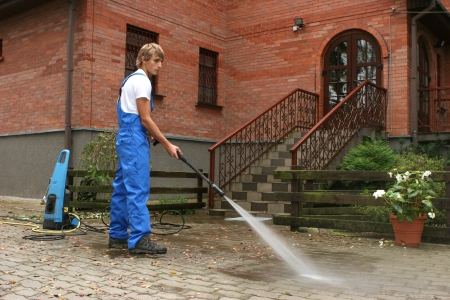 When it comes to scheduling a pressure washing in St. Paul, you want the best of the best and we guarantee you first-class service during each of our services. Some of the unique first-class style services that we ingrain into our different services are:
Communication. We always speak to our clients about our methods and materials used. We communicate without surprise.
Respect. We want to treat our clients with the respect that you deserve.
Integrity. We want to build that bridge of trust and dishonesty would cause the bridge to crumble.
Equipment. Some buildings may require industrial-style machines which can be expensive and difficult to use. Our professionals already own the equipment and understand how to use it.
Efficiency. Do you want to make the visit the most efficient? Our professional pressure washers want to make it efficient by avoiding any major damage from occurring in St. Paul
Schedule a pressure washing with us today in St. Paul at 636-358-0017!
Bring In More Customers With Our Exterior Building Washing in St. Paul
We provide top-notch pressure washing services to commercial properties in the St. Louis area. Our team has years of experience and is equipped with the latest technology to get the job done efficiently and effectively. We understand the importance of maintaining a clean and professional appearance for your business, which is why we are dedicated to delivering exceptional results every time. Contact us today to schedule a consultation and see the difference our pressure washing services can make for your property.
Protect Nature With Us During Our Roof Cleaning Service in St. Paul
Looking for a reliable pressure washing company to take care of your roof? Look no further! Our professionals use soft washing techniques to make sure that your roof is cleaned thoroughly and maintained correctly without causing any damage. With our roof soft washing services, you can rest assured that your roof will look like new again in no time at all. So, why wait? Schedule your appointment with us and experience the difference with our top-notch pressure washing services!